Husvættir are house-wights, domestic spirits that live in and are part of the home.
Nisse or Tomte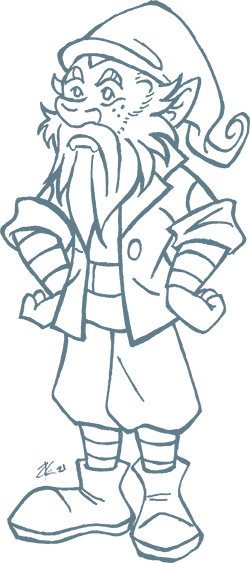 Foremost of these spirits is the Nisse or Tomte, a spirit associated with the home or dwelling in its entirety.
Nisse are tied to the function and fortune of a home and are deeply involved with its processes, particularly cooking, baking, and brewing. Because of this, pleasing the nisse is considered very important, as the success of the home is dependent upon a happy nisse. Maintaining the home and leaving offerings for the nisse are both excellent ways of doing this; porridge, whole milk, ale, and beer are considered traditional, but anything will do. Once good relationships are established with your nisse you can ask them to be involved in your cooking, baking, or brewing processes, which turns these into magical acts. You can also ask the nisse to help you find misplaced objects.
Not all dwellings have nisse, which may be particularly true with American settlements. But with encouragement, you may be able to get one to settle in. However, once you establish rapport with your nisse, it's very important to maintain the relationship. Nisse are known to be mischievous and will play pranks to express needs or grievances. Nisse are reserved spirits not easily seen, but their presences can definitely be felt.
See a section that could use improvements or updates? Please fill out this form to provide feedback.